About Us
Roberta's love for dogs started from a very young age, she has many memories of the stray dogs she would bring home, regular trips to the SPCA and the stops on her way home from school to say hi to all the neighborhood dogs. It is very well known by all of her friends and family that she is dog crazy!!
Figuring out her path was easy, she wanted to work with dogs it was her passion in life. Roberta Went to the Ben Kersons Professional dog trainers School in Victoria, BC, graduating with excellent marks.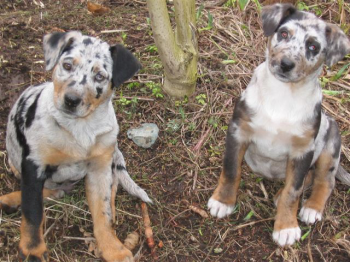 She immediately got a job in the movie industry where she worked with Wolves and dogs.
One of the movies she trained on was the Last Trapper, where she worked with wolves up in the Yukon. Another was the original Air Buddies movie, where she trained Golden Retriever puppies for various scenes.
As much as she loved working in the movie industry, Roberta jumped at the opportunity to manage a dog boarding kennel where she was in charge of the obedience programs, and managing the office. Before long, she was running her own business where Darling Dogs was brought to life. Roberta has met and worked with so many wonderful dogs, and looks forward to meeting many more. "This is not a job, it's my passion!!"
If you have any questions, or if you would like to book an appointment, please be sure to Contact Us today!
A day in the life of a Darling Dogs:
7:30AM - Outside potty time
9AM - Breakfeast/ Rest
10AM - Playtime
11:30AM - Naptime
1:30PM - Playtime
4:30PM - Dinnertime/rest
5:30PM - Playtime
9PM - bedtime
A fun full day makes for a content happy dog
(Times may vary)